Free Download:
Compliance Desktop Wallpapers
John Henson, General Counsel at ConsumerAffairs, coaches his team on a very simple yet effective approach to compliance—tell the customer what you're going to do, and then do it!
Have a daily reminder of this simple approach to compliance with a wallpaper for your desktop, laptop, or mobile device!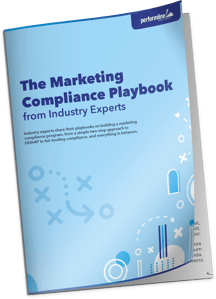 Get more expert insights on marketing compliance
Get your free copy of PerformLine's Marketing Compliance Playbook which compiles expert insights and advice into one tactical, comprehensive playbook your company can easily adopt into its compliance program.