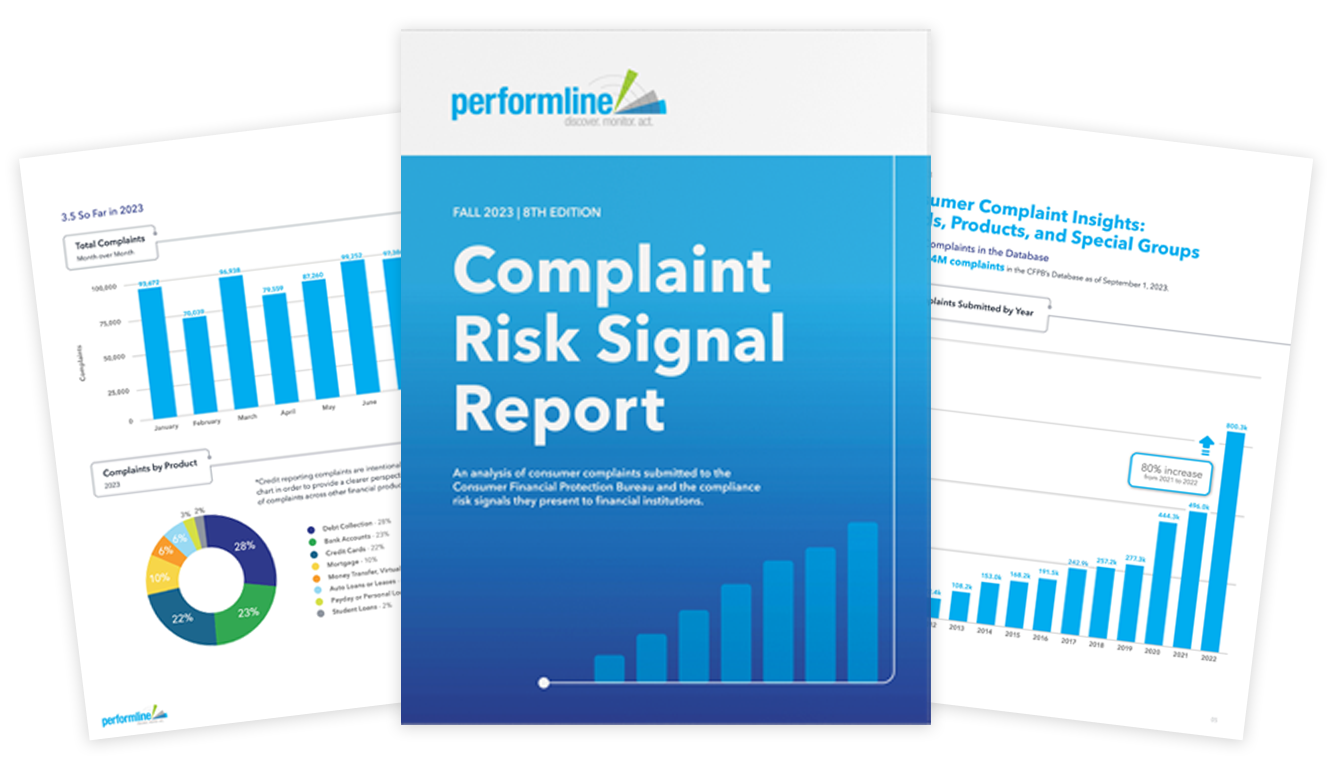 Get the 2023


Complaint
Risk Signal Report
An analysis of consumer complaints submitted to the Consumer Financial Protection Bureau and the compliance risk signals they present to financial institutions
The Consumer Financial Protection Bureau (CFPB) uses consumer complaint data to support their supervisory, enforcement, and marketing monitoring activities.
PerformLine's Complaint Risk Signal Report takes a deep dive into consumer complaint data collected from the CFPB's Consumer Complaint Database to highlight key trends, present notable observations, and provide actionable takeaways that every financial institution should know to mitigate compliance risk.
Download the report for the latest insights into consumer complaint trends that you can use to shape your compliance program and focus on the most pressing issues presenting risk to your organization.
Why Should You Care About Consumer Complaints?
In the CFPB's words: "Consumers' complaints and organizations' responses provide the Bureau with important information about the types of challenges consumers are experiencing and the effectiveness of an organization's compliance management system."
According to the CFPB, companies can use consumer complaint information to:
Gain important knowledge about their business, competitors, and industry

Identify potential risk management weaknesses or deficiencies, including regulatory compliance violations

Reveal weakness(es) in products, services, functions, departments, or vendors

Identify opportunities to enhance the consumer experience and understanding of financial products and services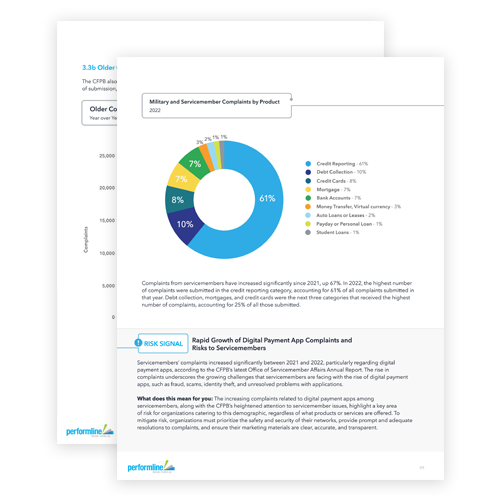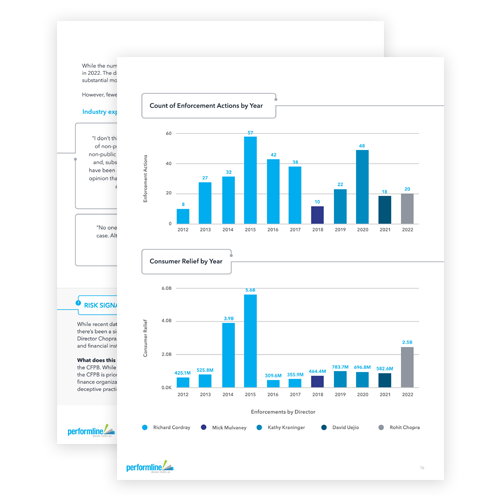 By being aware of the types of challenges that consumers are facing in the marketplace, organizations can use this information to shape their compliance programs to focus on the most pressing issues presenting risk to their business.
Organizations can better protect consumers and avoid the complaints that lead to investigations and enforcement actions by the CFPB by proactively monitoring marketing communications for compliance with regulations and for potential deceptive practices.