INFOGRAPHIC
The State of Marketing Compliance
for the Mortgage Industry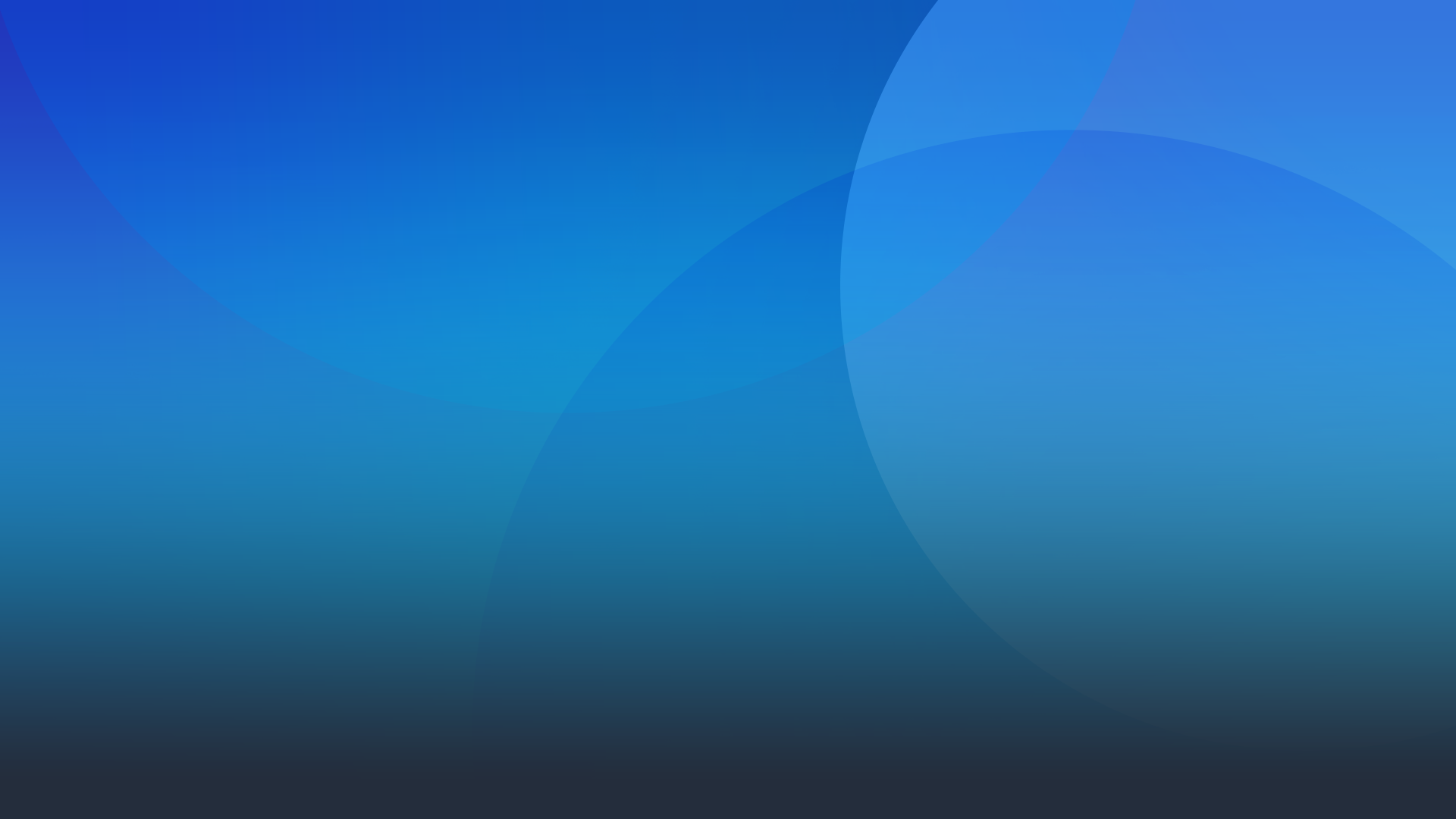 We surveyed mortgage compliance leaders on their organization's marketing compliance practices for insights into trend information on the depth of compliance programs, concerns, and challenges.
Here are the top marketing compliance stats that mortgage companies should know about in 2022.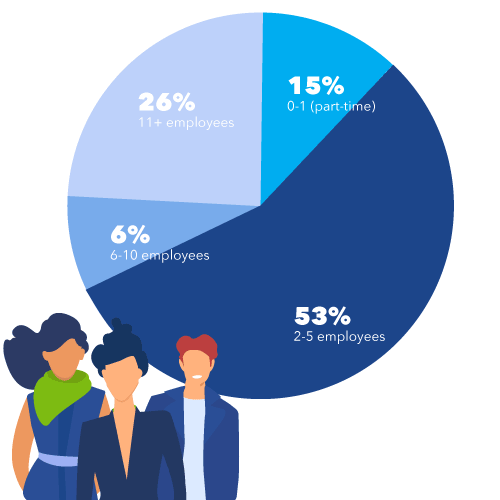 A majority of mortgage companies have compliance teams of 5 or less
Small compliance teams are the norm—68% of respondents said that their compliance teams have only 5 people or fewer.
Bandwidth, regulatory change, and comprehensive oversight are top marketing compliance challenges
The top marketing compliance challenges for mortgage servicers are bandwidth and headcount (33%), keeping up with regulations (31%), and comprehensive oversight (25%). Only 11% of respondents said that budget was a top compliance challenge.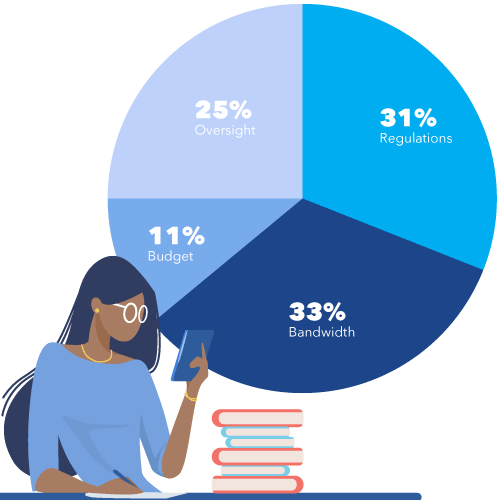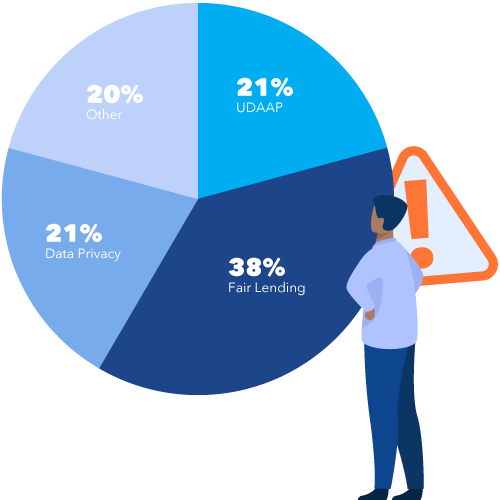 Fair lending, UDAAP, and data privacy are top regulatory concerns for 2022
The regulatory "hot topics" that mortgage companies are most concerned about in 2022 are fair lending (38%), UDAAP (21%), and data privacy and protection (21%). Other concerns include algorithmic bias, advertising compliance, diversity & inclusion, and redlining.
65% of mortgage companies expect marketing compliance budgets to increase in 2022
While total compliance budget amounts vary, two-thirds of respondents said that they expect their budget to increase in 2022.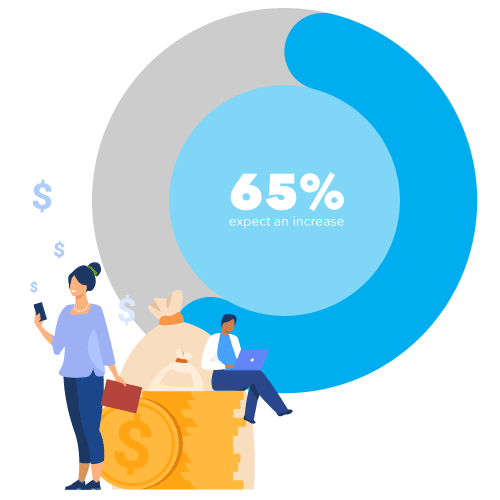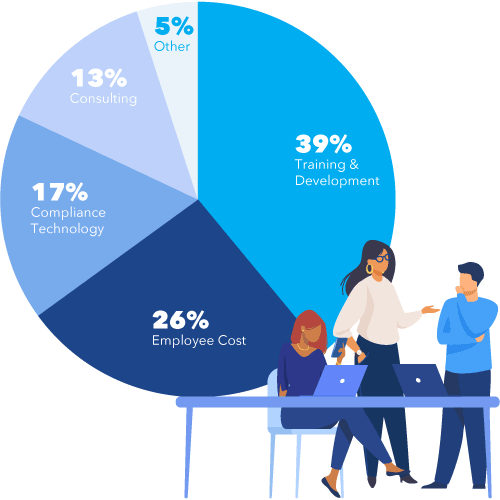 The majority of increased budgets will be spent on training & development, employee cost, and compliance technology
With an increased budget, mortgage companies are looking to increase their spending on training and development (39%), employee cost (26%), and compliance technology (17%).
Email marketing & social media are the top marketing channels used by mortgage companies
The most popular marketing channels for mortgage companies are email marketing (18%), social media (18%), and direct mail (15%)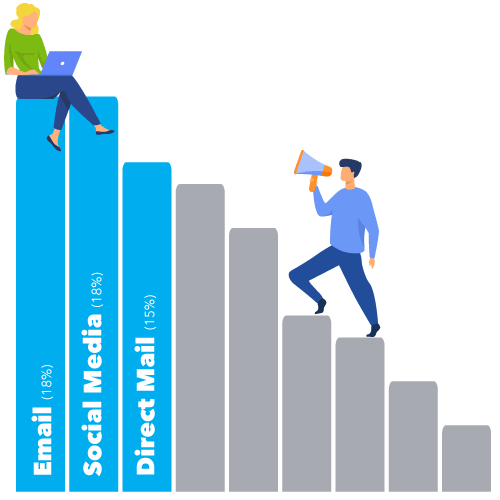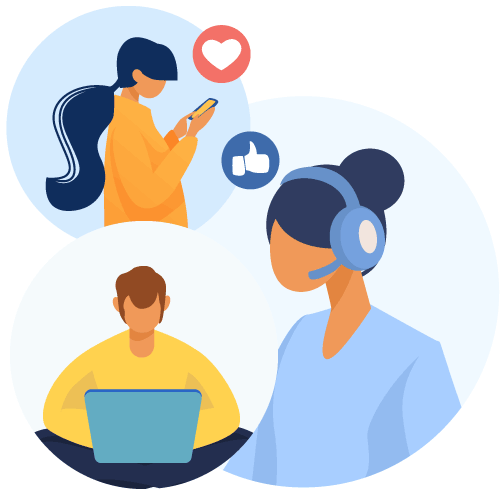 Web pages, social media, and calls had the most compliance violations in 2021 for mortgage companies
According to aggregate data pulled from the PerformLine platform for 2021, the marketing channels with the highest percentage of compliance violations was across the web (83%), in calls (52%), and on social media (25%)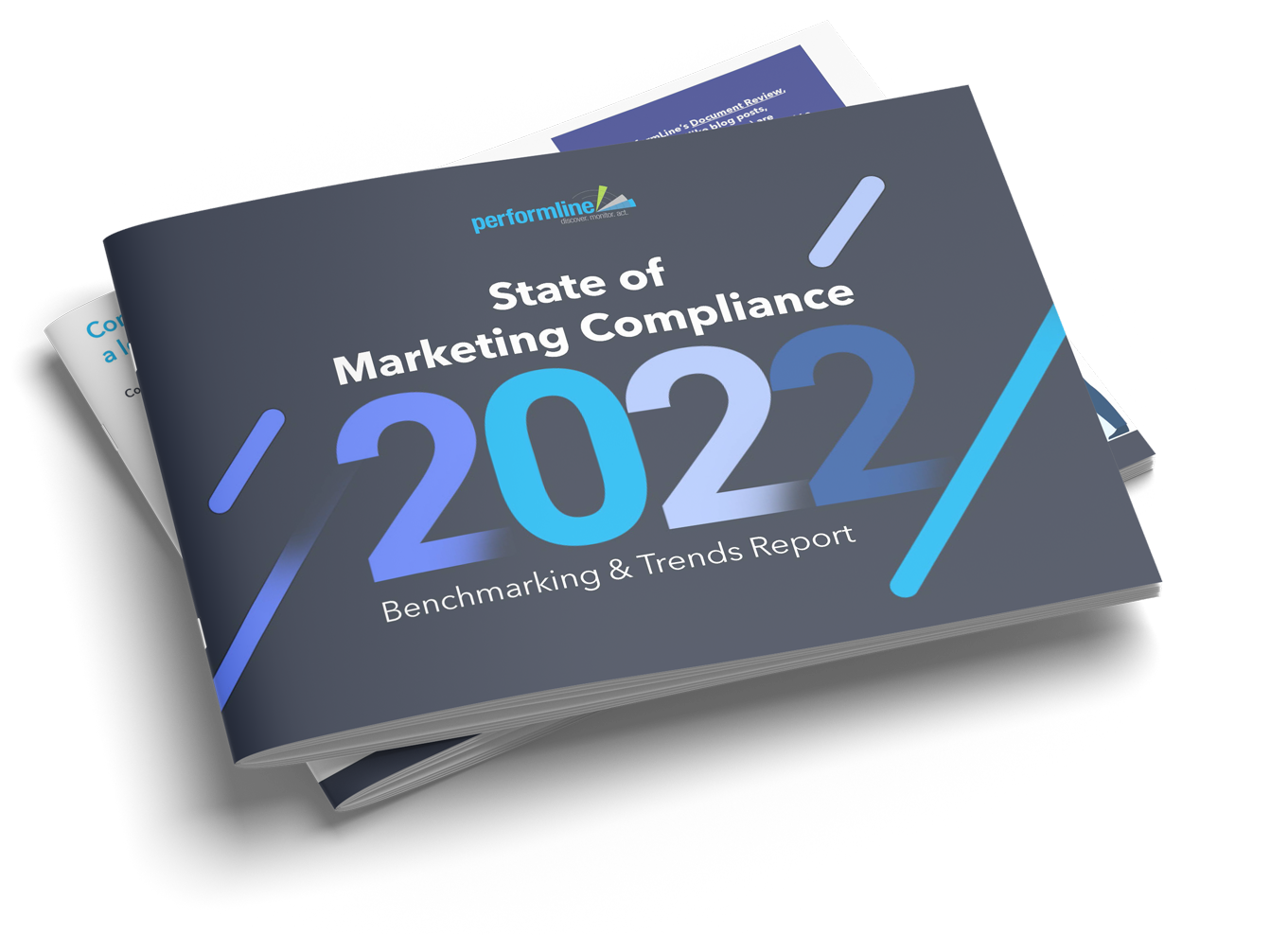 Get full insights on the State of Marketing Compliance in 2022.
Get your free copy of PerformLine's State of Marketing Compliance Report for complete trend information on the depth of marketing compliance programs, concerns, and challenges in 2022.