The Ultimate Social Media Compliance Checklist
The Ultimate Social Media Compliance Checklist
Overseeing Loan Officers for Compliance

Save the headache. Here's how your organization can check compliance off your list.
Having a social media presence has never been more important for loan officers to connect with potential borrowers—yet with more federal and state regulations being issued, ensuring that outreach remains compliant is becoming increasingly difficult.
Whether you have 100s or 1000s of Loan Officers, check out our Ultimate Social Media Compliance Checklist for Overseeing Loan Officers to ensure your organization's compliance program is meeting the required standard.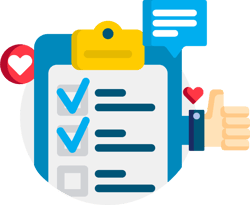 GET THE CHECKLIST
Keep Your Loan Officers Compliant