Webinar: Navigating Marketing Compliance Challenges in 2023
Webinar: Navigating Marketing Compliance Challenges in 2023
WATCH ON-DEMAND
Organizations are facing a unique set of marketing compliance challenges in 2023—difficult market conditions, smaller compliance teams, limited bandwidth, decreased budgets, and more.
This webinar takes an in-depth look into the data from PerformLine's State of Marketing Compliance Report and reviews topics spanning:
A comprehensive overview of the current landscape and the top marketing compliance trends impacting organizations like yours
Regulatory "hot topics" of concern over the next year, including federal + state regulatory changes, UDAAP, data privacy, and more
Practical strategies for navigating these challenges while remaining compliant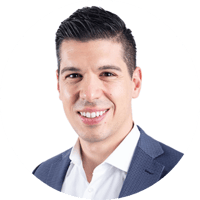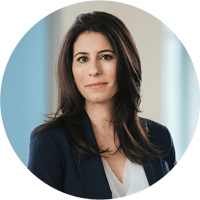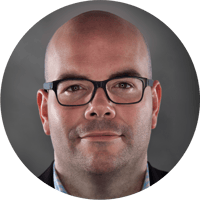 John Zanzarella
SVP of Sales, PerformLine

John Zanzarella is the SVP of Sales at PerformLine. John's career spans sales, marketing, operations, and entrepreneurship.
John's current focus is helping scale the sales organization during a period of tremendous growth. Under his responsibilities are new business, strategic account growth, strategic planning, and forecasting.
Prior to PerformLine, John was a partner in a Digital Marketing Agency where he worked with some of the world's largest brands.
John has also been a featured speaker at many events including COMPLY, the Westchester Digital Summit, Catalyst Week, LeadGeneration World, and more.
Alexandra Megaris
Partner, Venable LLP

Alex Megaris focuses on complex regulatory investigations and government enforcement matters involving state attorneys general, the Federal Trade Commission (FTC), the Consumer Financial Protection Bureau (CFPB), state regulatory agencies, and the U.S. Congress.
Alex also works closely with Venable's government affairs team in advocating for clients before these agencies. She has extensive experience with consumer protection laws, such as state unfair, deceptive and abusive practices (UDAAP) laws, the FTC Act, the Consumer Financial Protection Act, the FTC's Telemarketing Sales Rule, and product-specific regulations, including those regulating credit reporting, loan servicing, and debt collection.
Through these experiences, Alex brings a legal, business, and crisis-management sensibility to her clients, their management, and boards, offering thoughtful, creative, and pragmatic solutions to often thorny issues to help them manage their legal and reputational risks.
John Henson
General Counsel, ConsumerAffairs

John Henson is General Counsel at ConsumerAffairs.com. He has been with ConsumerAffairs since 2021 when he started as Head of Legal and Compliance.
Prior to joining ConsumerAffairs, Mr. Henson was at LendingTree for six years, where he assumed a variety of roles in the legal department, including vice president of compliance and interim general counsel.
Henson was also an assistant general manager of LendingTree's Home vertical, which focused on home purchases and real estate. Mr. Henson has also held roles in mortgage compliance at Regions Bank.
A native of Tennessee, he lives in Birmingham, Alabama.